Guns And Miscellaneous Gun Related Site Links

This is the page where you reach everything else on this site related to guns and all types of shooting.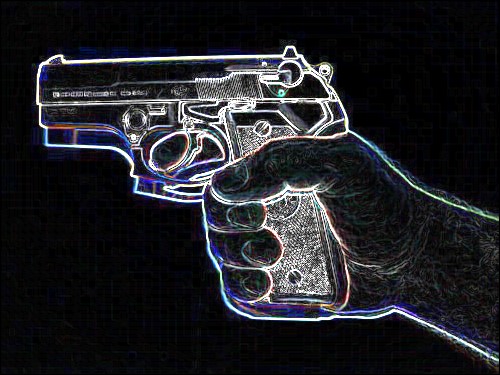 FEATURED GUN / SHOOTING ARTICLES
---
Daily Carry: A list of what I pack up every day and make sure I have with me. What do you carry every day?

Private firearm sales: In states with no restrictions on private firearm sales, not protecting yourself could result in serious criminal or civil liability if a gun you sell turns up in the wrong hands. Some simple steps to protecting yourself when you make a private sale of a firearm.
---
Teaching kids to shoot is one of the most rewarding activities you can undertake as a responsible gun owner and shooting enthusiast. But make sure you do it right. When you take a kid out to shoot, be sure the trip is for them, not for you. It can make the difference between them wanting more or learning to hate it.
---
Cleaning a GLOCK pistol is quite easy considering their simplicity, minimal parts, and Tenifer metal treatment. This all makes them durable enough to use aggressive and fast cleaning methods. I don't know of anybody who cleans a GLOCK after every use. Don't get all bent out of shape. I just don't personally know any and I'm not endorsing not cleaning it.
---
The .357 Magnum For Home Defense: When considering a handgun for the job, you just can't hardly go wrong with the .357 magnum for home defense. Now, I know a tactical shotgun loaded with 00 buckshot will do wonders to stop a home invasion, but this is about a handgun for the use and for a handgun, if I only had one for this purpose, it would be a .357 magnum revolver.
---
USCCA Review: The United States Concealed Carry Association is still the only organization/business like this. So far no other organization can offer anything close to what they do for the price.

A Look At The Old Fort Gun Club: A view of an excellent member operated gun club and range.

---
Do you want to form a Shooting Group or club, that will pull together friends, family, and associates? A Group you can lead individually, or with the backing of a church or business?
With experienced shooters in the leadership positions of this type group, it can serve as a strong supplemental asset to your armed Church Security Team. 
No better opportunity than a group formed through a church to allow its members to shoot both recreationally, and for practice in their role as protectors. 
Here's How To Do It
And Present It
Finally, a personal service to help you solve your handgun challenges.
The CGO Pistol Training Website