ZIP Range Shooting Target Kit Review
Full Disclosure Of My ZIP TARGETS Range System. I was contacted by Shawn, the president of S&P Collective, LLC, about taking a look at the company's recently developed ZIP Range system. I agreed to performing an unconditional review of the product. The product and targets were sent to me for that purpose.
However, I asked him to treat it like any customer order, to see what anybody ordering could expect. I was sent a notice when my product had shipped, with a tracking number. A couple of days later the package arrived, on time. 
The ZIP Range kit and targets were tightly and cleanly packaged. All good.
All company images included below are used by permission of S&P Collective, LLC
This is the box the ZIP RANGE System Kit comes in.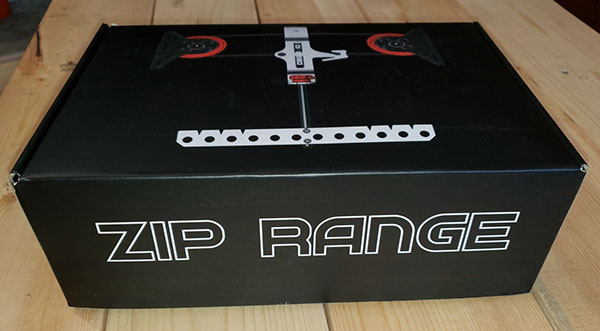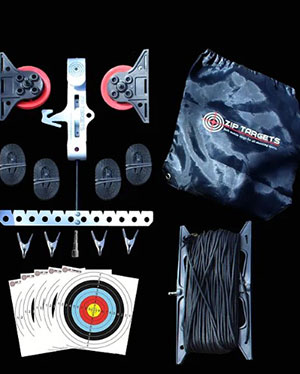 This is what is included in the ZIP Range kit. All items were included. Nothing missing. While this is a target system designed to be connected to stationary points (like trees, or embedded posts), it is decidedly portable, with all contents fitting in a nylon bag (included). 
However, the understanding with the company was that I would have to build, set up, and make a portable connection system possible, to use on a membership gun range. 
So, I was going to be using the ZIP Target Sytem, outside the way it is advertised. Challenging at best, but determined to make it work, I set out to see how this could be set up, and work properly, without permanently anchored connection points. 
The ZIP RANGE Target System can be purchased through the ziptargets.com company website.
They can also be purchased here on Amazon.
First, to be clear, this product works perfectly as described and advertised by the company. That includes the permanent anchor points shown on their instructional video below. Watching that, before proceding with this article is advisable. 
I suggested you watch that first, because I had to depart significantly from the way the target system is setup for use as advertised. The video below is mine, and shows how I made it work in a gun range bay, after a good deal of trial and error. The challenge was getting the non-stationary anchor points to allow the zip line to be very tightly stretched, without those posts moving. 
Good news is, the end result was that it worked like a charm.
You can watch both videos and see exactly how this product works, both as advertised, and with the modifications I made to the anchor points to get them stationary, while remaining portable. Below are some summary photos.
Including unloading this from my truck, it took about 15 minutes to set it up, from start to ready-to-shoot.
ZIP Range anchor point number one. The ratchet strap attached to the pavillion pole, made the target anchor post rock solid.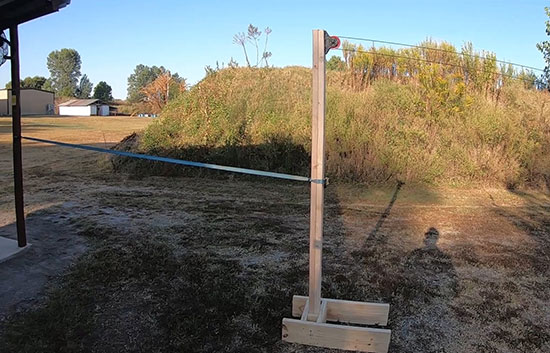 ZIP Range anchor point number two. Concrete on the post stand, and a ratchet strap attaching the cinder block behind, kept this one as solid as the other. Without the pavilion pole, I could have used this setup on the other end.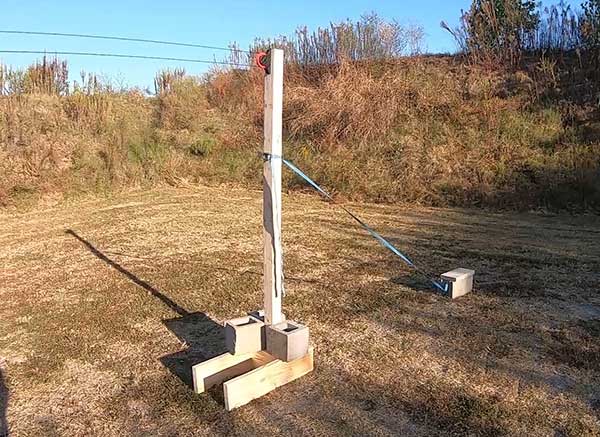 The company images below, show both the pully attachment options, and how to load the paracord through them. Simply up through the first pully, down through the second, with the cord pulled together in the middle to attach the pully bracket and target bar.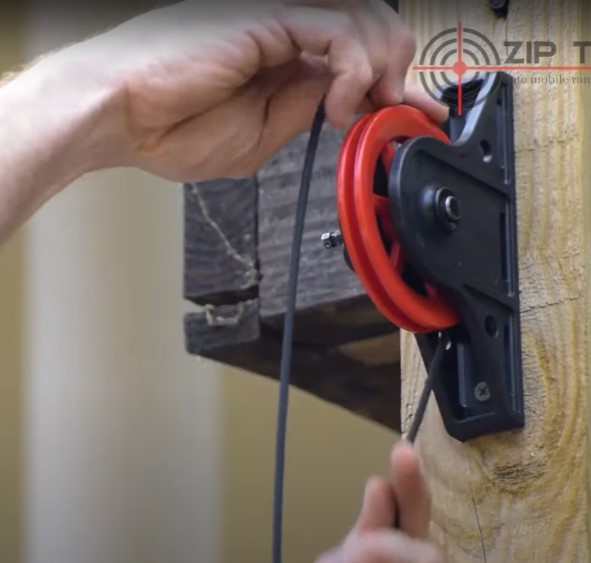 When the ZIP Range Target System is fully assembled.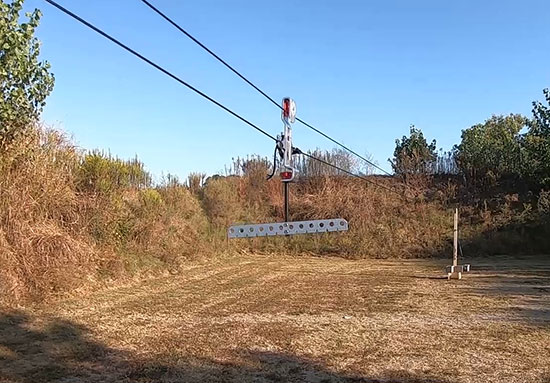 I recommend using a piece of light posterboard to allow you to drop your targets below the target bar, to keep from shooting the bar.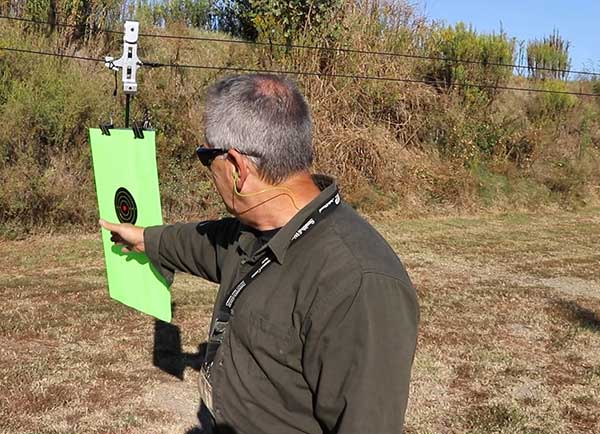 You can simply move the bottom cord by hand to move the target short distances, or use a drill to send it far downrange and back up quickly. 
Last but not least, there's the shooting. In looking all this over, I could have used this along with all my other stationary stands, steel target stands, swinging targets, etc. All in this one bay.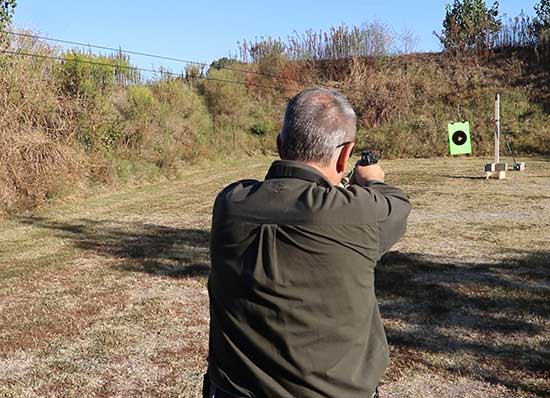 Summary: The pictures and text just give some highlights of what can be done. Everything is in the videos, that you can watch, both right on this page. 
The way I have to use, and have reviewed this shows that this is not a system for stopping by the range and 'shooting a few rounds'. It takes some effort to build the stands, and a bit of time to set it up. Used this way, it is clearly for serious shooters to use for target practice, part of a tactical skills practice setup, working with students on a range. 
So this product will work, either for the exact way it is described and advertised by the company, or for using the way I have prepared and set it up, for fully portable gun range use. 
If you have land available to shoot on, with trees or stationary posts, it can be a great recreational and shooting practice setup. 
If you are somebody who takes shooting to higher levels of gun use, practice, or instruction, the way I have it set up will serve you well, including using with other targets and stands. 
An excellent product the way it is advertised and described, or in whatever way you have to modify it for your specific use. 
Recommended                      ~Mark Rogers
---
---
Get the Armed Volunteer Church Security Guide - Now on Amazon Kindle.