Starting And Operating A
 Shooting Club Or Group

A guide that will help anyone get a shooting group or club started and running right
I knew it had to answer, in some detail, some significant questions, and give general guidance to someone starting from scratch.
This is a 17 Page Guide that provides the correct, focused information and insight to get up and running the right way.

Getting a shooting group up and running means doing it legally, properly, and safely.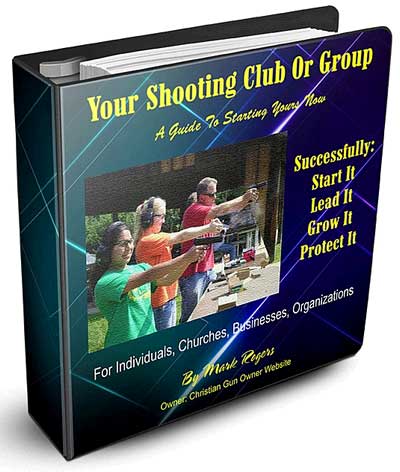 Everything you'll need to know to start and operate your group.

Only $4.95 by Credit Card or Paypal. Ready for instant download
Watch for your download instructions when you order

Besides the Guide, the packet also includes:
Adult and Minor Release From Liability Forms:

These are in .pdf document form and are guides to allow you to copy and paste needed information into designing these critical forms for your own group.
1 Set Of General Range Safety Rules:

The exact range rules our Group used for over 4 years to safely shoot with all ages and experience ranges. 2 Pages
Addendum To The Range Rules - Children On The Range:

Critical rules for anyone bringing children to the range, and how to safely manage their shooting activities.

1 Page.



Getting this now will not affect the value of it if you use it later. The information will be relevant ten years from now.
Or what about somebody else, or a church that could use it now? Having this on hand will help anybody or any organization get a group up and running right.
Your order and payment will be to M.R. Enterprises.You can pay with either PayPal or a credit card.
Instant Download - Watch for your download instructions when you order

I hope to hear from you soon on your progress with your new group!
---
---