Ruger SP101 Revolver Review
2020: This review was written about 11 years ago. The SP101 is still in production, now in 10 different models. The .357 version of it, that just looks a little different than this one, is now listed at $719 on the Ruger website. Quite a lift in cost from the perfectly operating gun I bought for this review. 
Don't let the diminutive size of the Ruger SP101 stainless steel revolver above fool you. In spite of my well known affinity for GLOCKs, if I were forced to choose and own only one handgun for concealed carry it would be the stainless SP101 with 2.25 inch barrel in .357 magnum.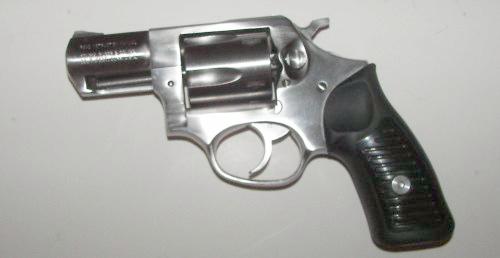 The stainless finish on the gun is extremely durable and capable of taking all the sweat, dirt and grime of outdoor sports carry. Because of it's compact size the gun will conceal well, but because of its weight, is best carried in a good holster.
Ruger SP101 .357 Magnum Revolver Is Built To Be Durable
The Ruger SP101 revolver is a shooter with the ability to take a steady and long lasting diet of the heaviest magnum loads. In fact Ruger lets owners know from their manuals that these guns are made for shooting, not just carrying.
The construction of this Ruger, like others, is beefy.
It's intentionally built to be able to not just shoot the caliber that is engraved on it's barrel, but to embrace it.
Shoot it all you want with anything from .38 specials to .357 hot magnum loads. It will take them all. The five shot cylinder allows for the beefy construction and a solid launching platform for all loads.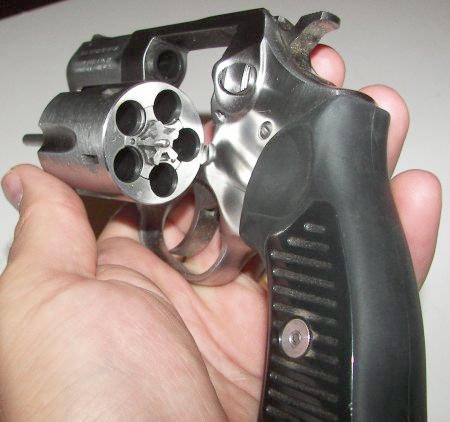 The gun is a traditional double action revolver and comes in a model without a hammer spur. I chose the model above with the hammer spur because I like to shoot.
The hammer spur allows me to shoot precisely with a single action trigger pull. But the Ruger SP101 without the hammer spur makes it an even better concealed carry weapon, without the extra protrusion to get caught on clothing when being drawn.
Shooting The Ruger SP101 .357 Magnum Revolver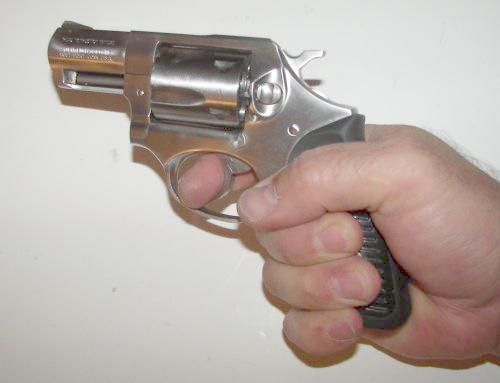 Now as to shooting the gun, there is no other way to put this. With full magnum loads, the gun is just plain painful to shoot. I mean the type of painful that if you were doing something else, it would cause you to jerk your hand back and shake it to get relief.
With .38 special or +p loads it is much more comfortable. But the sweet spot that I found in a bullet is the Winchester 110 grain jacketed hollow point packed in a full .357 magnum load.
The only way to figure out what will work for you is just to try several loads until you find one you are comfortable shooting and carrying. But whatever you decide to put through it, this gun will be glad to oblige.
Purpose Of The Small Ruger SP101
Small revolvers are.....well.....small. That's the way they are supposed to be so they can be carried concealed. This one is no exception including the rather small rubber grips .
The grips that came on my gun are acceptable but the gun is much more comfortable and shootable with a Hogue grip. The Hogue grip will slightly increase the bulk of the gun and there is a small trade off in concealability. This trade off can well be worth it in improving the ability to get a solid grip on the gun in an emergency.
CONCLUSION: If you need (or want) a small, powerful, dependable and durable handgun, at a price that makes it a great value, the Ruger SP101 is your gun.
Ruger SP101 real world price $400-$450 new. I bought mine at a local gun shop for $400 + tax.
NOTICE: My finger on the trigger in many pictures on this site is not an oversite or disregard for safety. It is to illustrate how a handgun grip fits in my hand when ready to shoot.
---
---
---
---
Get the Armed Volunteer Church Security Guide - Now on Amazon Kindle.