The Guide To Armed Volunteer Church Security

by Mark Rogers

20 Page Guide Developed To:

Enable church leaders to make critical decisions for church security
Give focused insight on primary considerations for church acceptance
Provide clear evaluations of the best handguns used for church security
Specify the characteristics of the best candidates for armed church security
Help leaders sort through potential civil and criminal liability issues
Provide insight for strategic placement of armed security

More .......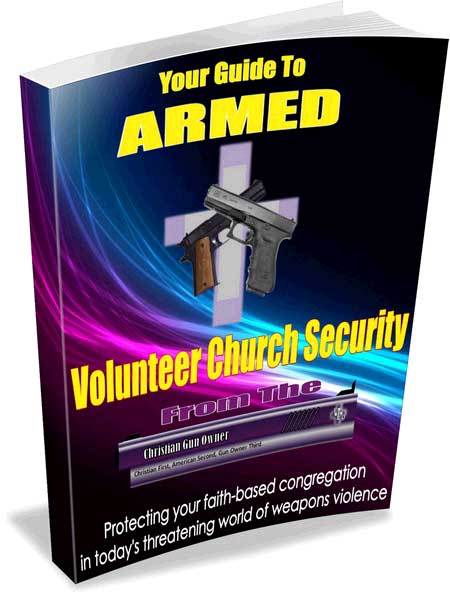 Ready For Instant Download
Buy Now To Prepare Your Church

$10.00
Pay by credit card or PayPal

Your payment will be to M.R. Enterprises

Pastors/Church Leaders: Get it to train your security team
Church Members: Get it for your pastor and church leaders

We can stick our heads in the sand or we can acknowledge that churches require security from criminal assault just like every other organization.
Churches across America are increasingly putting professional, armed security teams in place. Problem: Most churches can't afford it.

That's why many leaders are distracted and having to spend their time figuring out how to just get started, much less proceed through the maze of issues.
Those are the ones contacting me.

This guide won't do the work for you.
But it will give you exactly what you need to know how to start and run your armed volunteer ministry.

Click Here To Get Yours Now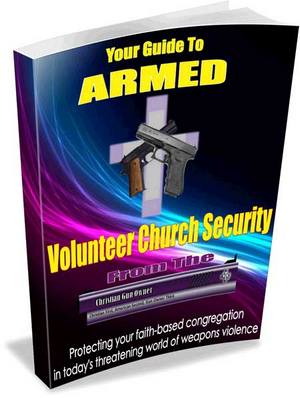 After payment, you will be immediately directed to a page for instant download.

Here's to a safe, secure congregation in your dynamic spiritual environment.