Smith and Wesson Model 60 Revolver Review
By Mike (Guest Author)
From: Durango, CO
The Smith and Wesson Model 60 is another great multi purpose revolver very comparable to the Ruger SP101. Although the Model 60 is generally more expensive than the Ruger SP101, there are a few considerations that may validate the added cost.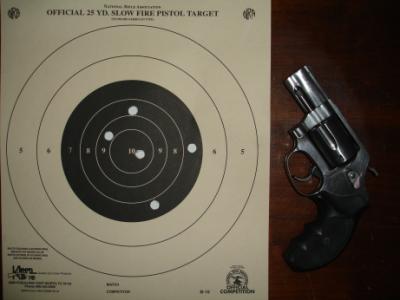 Limited Lifetime Warranty for the Original Purchaser.

Stellar customer service.

Smooth and crisp trigger out of the box.

Three ounces lighter than the SP101 and slightly easier to conceal due to not being as bulky.

It performs very well with many variations of .357 magnum ammunition (ie Federal Hydra Shok 130 grain Low Recoil) and .38 special +P.

The differences may be only partially of function, the added warranty and great customer service is nothing to scoff at. Both the SP101 and the Smith and Wesson Model 60 revolver are great concealed carry options.
The S&W Model 60 is just one more to take into consideration.