Professional Advice for Church Security
The following article is written by Pablo Birriel, a church security expert who has written a book called Ministry of Defense: Executive Protection for the Ministry that can be purchased from his publisher or from Amazon.com . In the day in which we live, churches cannot afford a "head in the sand" approach to protecting their congregations. Birriel's article will give practical insight for pastors who are concerned about their congregations' safety, but cannot afford armed, professional security.
---
A Watchful Eye
By Pablo Birriel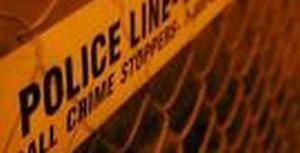 Before I started this article I gave this particular subject a lot of thought. Not because I have a book released that addresses these issues or because of the time devoted to incidents on the nightly news. But, I considered the impact that violence is having on the kingdom.
I know that any Christian worth his/her salt can quote verse after verse concerning the protection of God and all of this information is true.
However, they are quoting from the same bible that stated faith without works is dead. In other words you are being held responsible for your response to evil.
In James 4:7 we are ordered to resist the devil (evil). The issues that plague us this day are no different than they were in other times. In Jeremiah 5:26 the prophet spoke of wicked men lying in wait and setting traps for men.
The biggest question is what are we to do? We are becoming painfully aware that we are now targets. The average church now is looked at by human predators as the best possible targets for robbery.
There was a church in Maryland that was robbed several times by the same people. From previous exploits they have learned that they will only be prayed at very hard, which will not slow down their larcenous collections.
The best possible solution is to hire private security or off duty police officers to assist you but this will cost money. I recognize that many ministries are operating on a shoe string budget because of the financial bedlam this country is currently going through.
So what are you to do?
First you must recognize that the Lord would not leave you uncovered. There is a lot of information available to those that are willing to research.
I know that a lot of you are groaning already because you know you don't have that much longer to prepare a sermon, if you are a pastor, for Sunday. This is why I am going to give you some economical and practical solutions on how to make your church more secure.
Read the paper.

If you want to know what's going on in any community the simplest thing you can do is read the paper. All of the most recent crimes within your community will be covered you can even look for local news which will focus on your particular area. This will give you a general idea of what is going on and give you focus.
Start a parking lot ministry

Nothing says organized like a parking lot ministry. It not only makes your members feel comfortable but it discourages potential attackers. If an attack is to take place the violators will have to transition from the outside to the inside of your church. The more difficult you make this the less likely it is to happen.
Change your thinking

I do pray that you are not the type of person that would disregard my words by saying "This could never happen to us because we are _______". I do not claim to be a biblical scholar but I am almost 100% sure this is what the scripture meant when it said "There is a way that seems right to a man but it leads straight down the path to destruction". If you have this assumption you are almost assured that your ministry will have an incident.
Wake up!

The Bible states that we should not be ignorant of the devices of the enemy and I agree. The best possible thing you can do to insure the safety of your ministry is to look at it from the opposite side of the fence. How would you attack? How would you rob it? What weaknesses can you find to exploit? Then address it.
Use your ushers

If you make your ushers understand the importance of their positions as your front line defense you will go a long way towards securing your ministry. Your ushers are responsible for directing traffic and as such will see everyone entering your church. Their trained eye will spot potential problems before they begin.
Email Pablo with your questions